Final Mission (最後の任務 Saigo No Ninmu) is Shadow's and Shadow Lady's Hyper Combo in the crossover games Marvel Super Heroes vs. Street Fighter and Marvel vs. Capcom: Clash of Super Heroes respectively. The move is somewhat similar in appearance to Akuma's Shun Goku Satsu.
Description
Edit
Executed by charging backward then pressing forward, backward, forward and two punches, Shadow crouches down as one of his eyes gleams and then rushes towards his opponent. If unblocked, he launches them into the air with an uppercut as the screen glows white and hit-sparks flash up from the ground to the ceiling of the stage. As the screen fades back in, Shadow straightens his jacket and the opponent hits the ground with an explosion.
Executed by charging backward then pressing forward, backward, forward and two kicks, Shadow Lady will run toward the opponent and will kick him/her. If the kick catch Shadow Lady will jump and the screen will turn white, then it will appear several flashes and risks through the screen. Then, Shadow Lady appears and makes a taunt. This attack has a total of 15 hits.
Shadow Lady can cancel Final Mission early on and start an aerial combo with Yosokyaku. Final Mission, in the same way as Shadow's Final Mission, has the first hit and hit the connection to the remainder of the Super Combo. She can use Final Mission as anti-air or after an attack to launch the opponent into the air. She did not need to use close to the opponent, as Shadow Lady will go to him/her.
If the player have minimum health and blocked Shadow's Final Mission, the Hyper Combo screen will have no Hyper Combo voice or a name as it happened in X-Men vs. Street Fighter.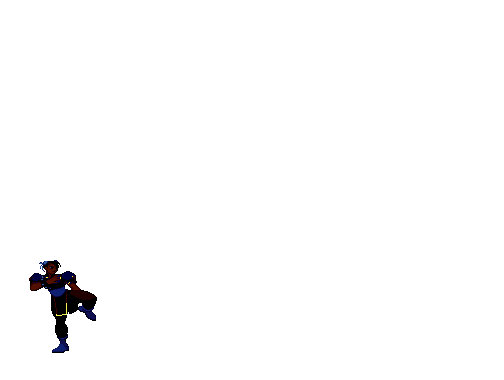 Community content is available under
CC-BY-SA
unless otherwise noted.