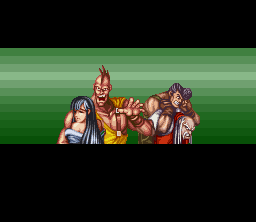 Genryusai (源柳斎, Genryūsai?) is a Japanese family from the Final Fight series.
Known members
Edit
Genryusai
Edit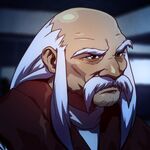 The elder Genryusai is a master of Bushinryu. He has two daughters named Maki and Rena. In Final Fight 2, Genryusai and Rena were kidnapped by the regrouped Mad Gear Gang. When Maki learns of this, she calls Haggar to help her rescue them. The two and Carlos manage to free them after defeating Retu.
Genryusai is mentioned in Maki's ending from Capcom vs. SNK 2: Mark of the Millennium 2001, where Maki started searching for Guy after her father's death to see who is more qualified to be the next master.
He was presented as Guy's master, but when the Street Fighter Alpha series established that Zeku had taught Guy instead, this was retconned as Genryusai having been Zeku's master instead of Guy's.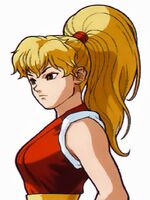 Maki Genryusai (源柳斎 真紀, Genryūsai Maki?) is Genryusai's daughter.
Rena (麗奈, Rena?) is Genryusai's daughter, Maki's older sister, and Guy's fiancee. Like her father, she was kidnapped by the Mad Gear gang and later rescued in Final Fight 2.

Community content is available under
CC-BY-SA
unless otherwise noted.