Line 3,390:
Line 3,390:
 
 
 

==[[Seth]]==

 

==[[Seth]]==

 
+
−

[[file:IMG_0506.png|thumb|Ryu|right|250px]]

 
 

{| class="wikitable"

 

{| class="wikitable"

 

! width="180px" | Throws

 

! width="180px" | Throws

Line 3,447:
Line 3,447:
 

|-

 

|-

 

|[[Step Shoot]]

 

|[[Step Shoot]]

−

|[[File:Arcade-Stick-Right.png]]'''+'''[[File:Arcade-Button-MPunch.png]]

+

|[[File:Arcade-Stick-Right.png]]'''+'''[[File:Arcade-Button-MPunch.png]]

 

|-

 

|-

 

|[[Hazard Blow]]

 

|[[Hazard Blow]]

−

|[[File:Arcade-Stick-Right.png]]'''+'''[[File:Arcade-Button-HPunch.png]]

+

|[[File:Arcade-Stick-Right.png]]'''+'''[[File:Arcade-Button-HPunch.png]]

 

|-

 

|-

 

|[[Head Hunter]]

 

|[[Head Hunter]]

Line 3,461:
Line 3,461:
 

|[[File:Arcade-Button-MPunch.png]]'''>'''[[File:Arcade-Button-HPunch.png]]

 

|[[File:Arcade-Button-MPunch.png]]'''>'''[[File:Arcade-Button-HPunch.png]]

 

|-

 

|-

−

|[[Tanden Combination]]

+

|[[Tanden Combination]]

 

|[[File:Arcade-Button-MPunch.png]]'''>'''[[File:Arcade-Button-HPunch.png]]'''>'''[[File:Arcade-Button-MPunch.png]]'''+'''[[File:Sf3_kick_medium.png]]

 

|[[File:Arcade-Button-MPunch.png]]'''>'''[[File:Arcade-Button-HPunch.png]]'''>'''[[File:Arcade-Button-MPunch.png]]'''+'''[[File:Sf3_kick_medium.png]]

 

|-

 

|-

Line 3,473:
Line 3,473:
 

!Input

 

!Input

 

|-

 

|-

 
+

|[[Hecatoncheires]]

⚫
 
−

|[[File:Arcade Stick QCF.png]]'''+'''[[File:Arcade Button Punch.png]] '''(Changes during V-Trigger I)'''

+

|[[File:Arcade Stick QCF.png]]'''+'''[[File:Arcade Button Punch.png]]

 

|-

 

|-

 
+

|[[Mad Cradle]]

⚫
 
−

|[[Image:Arcade Stick S.png|Shoryuken motion]]'''+'''[[File:Arcade Button Punch.png]] '''(Changes during V-Trigger I)'''

+

|[[Image:Arcade Stick S.png|Shoryuken motion]]'''+'''[[File:Arcade Button Punch.png]]

 

|-

 

|-

−

|[[Tatsumaki Senpukyaku]]

+

|[[ ]]

−

|[[File:Arcade_Stick_QCB.png|Diagonal Half Circle Forward]]'''+'''[[File:Arcade Button Kick.png|Punch]]

+

|[[File:Arcade_Stick_QCB.png|Diagonal Half Circle Forward]]'''+'''[[File:Arcade Button Kick.png|]]

 

|-

 

|-

 
+

|[[Cruel Disaster|Annihilate Sword]]

−

|[[Tatsumaki Senpukyaku|Air Tatsumaki Senpukyaku]]

 
−

|[[Image:Arcade Modifier (Air).png|Also usable in air]][[File:Arcade_Stick_QCB.png|Diagonal Half Circle Forward]]'''+'''[[File:Arcade Button Kick.png|Punch]] '''(During forward jump)'''

+

|[[Image:Arcade Modifier (Air).png|Also usable in air]][[File:Arcade_Stick_QCB.png|Diagonal Half Circle Forward]]'''+'''[[File:Arcade Button Kick.png|]] '''(During forward jump)'''

 

|-

 

|-

 
⚫
−

|[[Joudan Sokutogeri|Jodan Sokutou Geri]]

 
−

|[[File:Arcade Stick QCF.png]]'''+'''[[File:Arcade Button Kick.png]]

+

|[[File:Arcade.png]]'''+'''[[File:ArcadeButton.png]]

 
+

|-

 
⚫
 
+

|'''(Mad Cradle or Mad Spiral)>''' [[File:Arcade-Button-HPunch.png]]'''+'''[[File:Arcade-Button-HKick.png]] '''(Only during V-Trigger I)''' '''(Can be performed from applicable Install Arts)'''

 
+

|-

 
+

|[[Tanden Engine|Cyclone Disaster]] [[File:VT1.gif|24px]]

 
+

|'''(Cruel Disaster or Spin Pendulum)>''' [[File:Arcade-Button-HPunch.png]]'''+'''[[File:Arcade-Button-HKick.png]] '''(Only during V-Trigger I)''' '''(Can be performed from applicable Install Arts)'''

 
+

|-

 
+

|[[Tanden Engine|Hell's Gate]] [[File:VT1.gif|24px]]

 
+

|[[File:Arcade_Stick_QCB.png|Diagonal Half Circle Forward]]'''+'''[[File:Arcade Button Kick.png|Kick]]'''>'''[[File:Arcade-Button-HPunch.png]]'''+'''[[File:Arcade-Button-HKick.png]] '''(Only during V-Trigger I)''' '''(Can be performed from applicable Install Arts)'''

 

|-

 

|-

 

|[[Kakko Fubatsu|Isshin]] [[File:VT2.gif|24px]]

 

|[[Kakko Fubatsu|Isshin]] [[File:VT2.gif|24px]]

−

|[[File:Arcade-Button-HPunch.png]]'''+'''[[File:Arcade-Button-HKick.png]]''' (Only during V-Trigger II)'''

+

|[[File:Arcade-Button-HPunch.png]]'''+'''[[File:Arcade-Button-HKick.png]]'''(Only during V-Trigger )'''

 

|-

 

|-

 

!Critical Art

 

!Critical Art
---
Revision as of 06:20, 16 December 2019
For the movelist in the original Street Fighter V, see List of moves in Street Fighter V.
This article may or may not be a stub, but it's definitely missing something.
Specifically: Missing pages
You can help the Street Fighter Wiki by giving us what we need.
This is a list of all the moves for every character in Street Fighter V: Arcade Edition.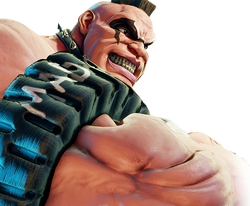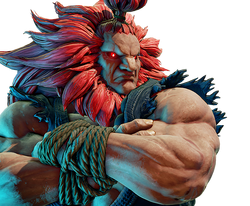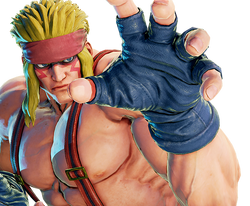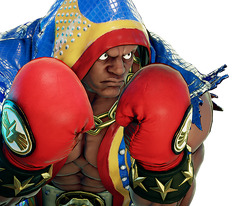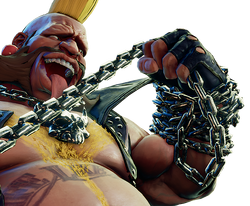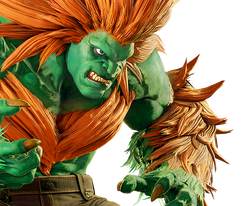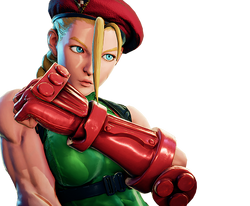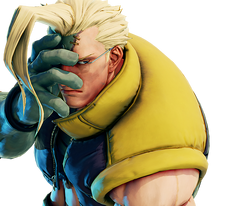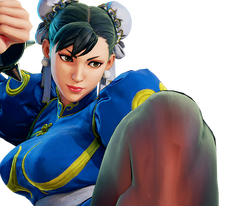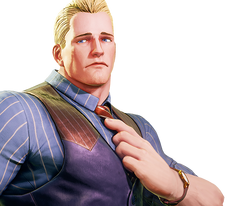 | Throws | Input |
| --- | --- |
| Trash Out | + (Forward) |
| Crime Throw | + (Back) |
| Secret Work | + (Forward) (Only during V-Trigger II) (While holding pipe) |
| V-Skill | Input |
| Double Kick | + |
| V-Triggers | Input |
| Side Arm (I) | + |
| Dirty Coach (II) | + |
| V-Reversal | Input |
| Prison Breaker | + (During guard) |
| Unique Moves | Input |
| Axel Knuckle | + |
| Hammer Kick | + |
| Bad Spray | + (While recovering in place) |
| Slip Jab | > |
| Crime Blow | >> |
| Final Combination | >>> |
| Final Combo Throw | >>>+ |
| Air Raid Punch | > |
| Air Raid Kick | > |
| Crack Combination | +>+ |
| Burst Shot | > (Only during V-Trigger I) (While holding knife) |
| Special Moves | Input |
| Zonk Knuckle | |
| Tornado Sweep | + |
| Ruffian Kick | + |
| Snipe Shot | + (Only during V-Trigger I) (While holding knife) |
| Anti-Air Snipe Shot | + |
| Reload | + (Only during V-Trigger I) (Before getting knife) |
| Rapid Fire | + (Only during V-Trigger I) (While holding knife) |
| Gentle Swing | + (Only during V-Trigger II) (While holding pipe) |
| Gentle Upper Swing | + |
| Bean Ball | + (Only during V-Trigger II) (While holding pipe) |
| Present Delivery | +>+ (Only during V-Trigger II) (While holding pipe) |
| Unluck Gift | +>++ (Only during V-Trigger II) (While holding pipe) |
| Toss & Smash | + (Only during V-Trigger II) (While holding pipe) |
| Critical Art | Input |
| Criminal Punisher | + |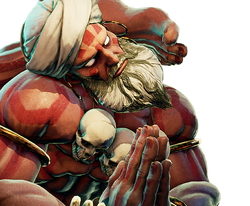 | Throws | Input |
| --- | --- |
| Yoga Rocket | + (Forward) |
| Yoga Hoop | + (Back) |
| V-Skill I | Input |
| Yoga Float | + or + |
| Yoga Float (Airborne) | + |
| V-Skill II | Input |
| Yoga Deep Breath | + |
| V-Triggers | Input |
| Yoga Burner (I) | + (Two stocks of V-Gauge) |
| Yoga Sansara (II) | + (Two stocks of V-Gauge) |
| V-Reversal | Input |
| Yoga Mala | + (During guard) |
| Unique Moves | Input |
| Drill Kick | + |
| Yoga Anvil | + |
| Yoga Upper | + |
| Divine Kick | + |
| Thrust Kick | + |
| Special Moves | Input |
| Yoga Fire | + |
| Yoga Flame | + |
| Yoga Gale | + (During neutral/forward jump) |
| Yoga Teleport | or+or |
| Yoga Sansara | + (Only during V-Trigger II) |
| Critical Art | Input |
| Yoga Sunburst | + ( to delay) |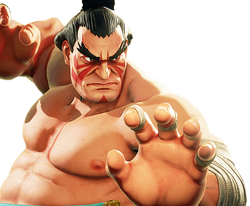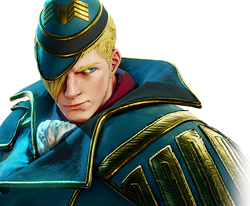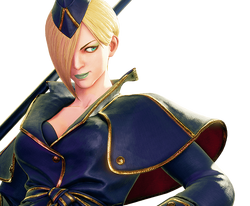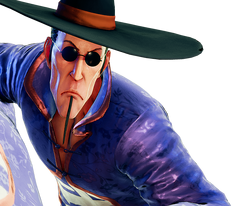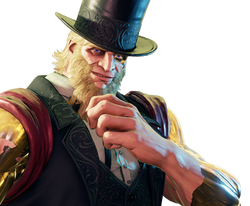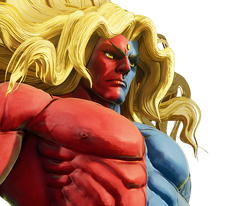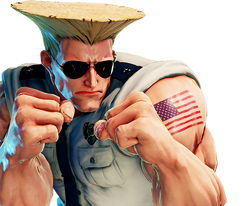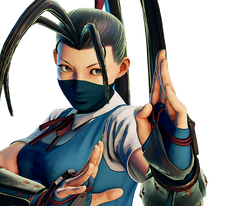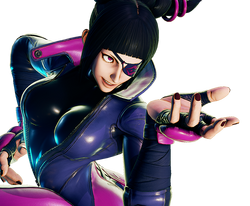 | Throws | Input |
| --- | --- |
| Chisenkyaku | + (Forward) |
| Kaeikyaku | + (Back) |
| Zankasen | + (Near opponent in the air) |
| V-Skill I | Input |
| Kasatsushu | + ( to change properties)(Input again while dashing to feint) |
| V-Skill II | Input |
| Fuha Enzan | + (Perform move again to trigger) |
| V-Triggers | Input |
| Feng Shui Engine Alpha (I) | + (Two stocks of V-Gauge) |
| Feng Shui Engine Beta (II) | + (Two stocks of V-Gauge) |
| V-Reversal | Input |
| Kaisenrenkyaku | + (During guard) |
| Unique Moves | Input |
| Korenzan | + |
| Senkaikyaku | + |
| Kyoretsushu | > or + |
| Enkushu | > |
| Special Moves | Input |
| Fuharenkyaku | + (Input again after kick to release)(Changes during V-Trigger I) |
| Tensenrin | + |
| Ryodansatsu | + |
| Critical Art | Input |
| Sakkai Fuhazan | + |