This article describes a project that is either fan-based or otherwise unofficial. The article exists because said content is of exceptional notability and/or has been given the approval of Capcom.
This article is about the live-action fan film. For the special attack in Street Fighter V, see Matador Turn.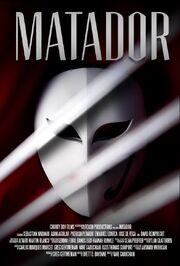 Matador is a live-action short film based on Capcom's popular fighting game series Street Fighter and is presented as a origin story on the character Vega. The film was shown at EVO on July 13, 2014.
Plot
[
]
A gritty drama focusing on Street Fighter's sociopathic and self-adoring Spanish ninja, Vega. Matador details Vega's traumatic upbringing and the pivotal sequence of events that made him into the assassin he is today.
Cast
[
]
Film
[
]
External links
[
]