The Shinku Tatsumaki Senpukyaku (真空竜巻旋風脚, Shinkuu Tatsumaki Senpuukyaku, "Vacuum Tornado Whirlwind Leg") is a Super version of the normal Tatsumaki Senpukyaku, most often used by Ryu. It makes its debut in the Street Fighter Alpha series.
Description
Ryu performs a stationary Tatsumaki that has a vacuum effect as its name indicates and can hit the opponent multiple times, though it does not cover horizontal ground like the normal move.
Unlike moves with a similar vacuum effect such as the Shinryuuken, the Shinkuu Tatsumaki is able to pull in opponents via an invisible pull boundary that can literally drag them in without doing any damage, thus they can be pulled into the damaging portions of the move through this to make up for the attack's stationary nature.
Gallery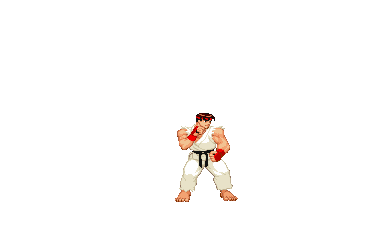 Community content is available under
CC-BY-SA
unless otherwise noted.