The Shinku Tatsumaki Senpukyaku (真空竜巻旋風脚, Shinkuu Tatsumaki Senpuukyaku, "Vacuum Tornado Whirlwind Leg") is a Super version of the normal Tatsumaki Senpukyaku, most often used by Ryu. It makes its debut in the Street Fighter Alpha series.
Description
Ryu performs a stationary Tatsumaki that has a vacuum effect, as its name indicates, and can hit the opponent multiple times.
Tactics
The vacuum effect works via an invisible pull boundary that can drag a foe within said boundary closer, rendering them vulnerable in the process (thus extending the room's range).
Sprite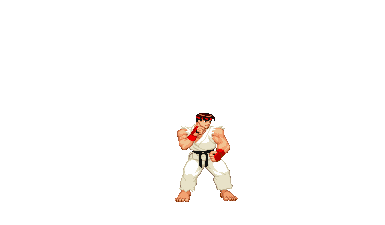 Community content is available under
CC-BY-SA
unless otherwise noted.