The Sonic Hurricane (ソニックハリケーン, Sonikku Harikeen) is one of Guile's special attacks, introduced as one of his Super Combos in Street Fighter Alpha 3.
Description
Guile unleashes a massive Sonic Boom which whirls in place directly in front of him, dealing significant damage to any foe caught in it.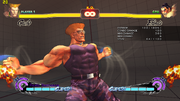 Tactics
In the Street Fighter IV games, a player can use a level 2 or 3 Focus Attack, then Dash Cancel into a Guile High Kick, follow with a Flash Kick, and then use a Focus Attack to dash cancel into the Ultra Combo.
Sprite

Video
thumb|left|300px|Sonic Hurricane in SSFIV (Japanese voices).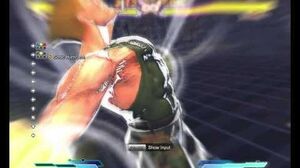 Community content is available under
CC-BY-SA
unless otherwise noted.