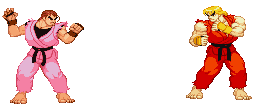 This article could seriously use some more conditioning.
You can help the Street Fighter Wiki by rewriting/adding to it.
List of characters in Street Fighter: The Storytelling Game. The following characters links are external.
Aka Zahn
Alexander
Amanda Raintree
Anvil
Arslan
Arthur Parkington
Becca
Blade
Bonni "Backhand" Brown
Cammy
Castor Mitaxis
The Chain
Chimu Nihon
Corona
The Crusher
Cyclone Garetti
Dana the Pole
Dehrik Savitch
Denzil Kincaid
Diablo
Dione
Dhakmar
Drake
Drakis
Dr. Lao
Dulcinea
Dunatis
Elias Synn
Eric the Red So Fine
Fernando DeGaul
Fixer
Freddy Earther
Gamal "The Phoenix" Qebesenef
Gonzo Bob Hellstrom
GX-9
Hammer
Harpol Jhaliwal
Hercules Harrison
Hikodoshi
Izzy Copper
Jack the Mechanic
Jackie Quace
Jacques Desroche
Jaq
Jason Best
Jean Lemonte
K.O.
Kai
Kallista
Ken Paducah
Khan
Kiritan
Kuma Mizu
Kwa So
Lady Khan
Laverne
Leander
Legion
Lotus Blossom
Mace
Major Carnage
Marcia Calahan
Master Xaudo
Matrix
Midnight
The Mollusk
Nick Fontana
Nychus
Orihime
Paco "The Icepick" Juarez
Pantara
Pheonix Bright
Praetorian
Randi Copper
Ravana
Mr. Ray
Mustafa
Reba Miller
Rix
Rosie
Sai
Sanjo Hidetoshi
Samson Jr
Samson Prowse
Sapphire
Sarah Lewis
Seirei Kaji
Shade
Shade
Shan Lung
Shoujo Tora
Siren
Sss' Lusssthu-Kha
Master Takashi
Theons
The Thing That Should Not Be
Tick
Tock
Vanda
Wesley Adams
Col. William Stanton
Wolff Sprenger
Yuki Takada
Community content is available under
CC-BY-SA
unless otherwise noted.