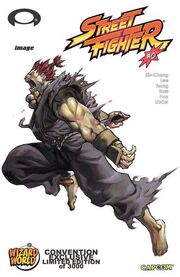 Street Fighter Issue 0 is a preview issue of the Street Fighter comic series by UDON. This issue was released in August 2003.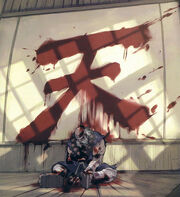 Ryu is shown training by himself at a waterfall just outside of Gouken's Dojo. After training Ryu goes to a sit by a tree in the forest to meditate. During his meditation he has a dream where he confronts Evil Ryu in the forest and battles him. Ryu loese the fight against Evil Ryu and wakes up from hearing Gouken yell his name. Ryu runs back to Gouken's Dojo to see that it is destroyed and sees his master Gouken inside dead against the wall with the symbol ten written on the wall behind him in blood.
Community content is available under
CC-BY-SA
unless otherwise noted.