This article may or may not be a stub, but it's definitely missing something.
Specifically: General cleanup and the need of a Legacy section; SFIV-based comics and animations, pop culture references, influence on other games, etc.
You can help the Street Fighter Wiki by giving us what we need.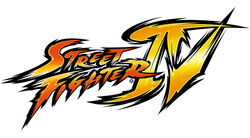 The Street Fighter IV games is a series of 2.5D fighting games. The characters and environments in the games are rendered as 3D models with polygons but the gameplay remains on a traditional 2D plane. The games also use a stylized effect to give them a hand-drawn look, with certain select attacks displaying ink sprays during the fights.
The original Street Fighter IV game, released in 2008, was the first brand new Street Fighter game released by Capcom since the arcade release of Street Fighter III: 3rd Strike in 1999. The story in the series is chronologically set between the Street Fighter II series and the Street Fighter V series.
Games
[
]
History
[
]
Characters
[
]
| Symbol | Meaning |
| --- | --- |
| | Playable |
| | Hidden playable |
| | Only computer-controlled |
| | Not appear |
Trivia
[
]
The reason Street Fighter IV isn't a sequel to Street Fighter III is because the staff originally intended for it to be a celebration for the 20th anniversary of Street Fighter, the initial title was Street Fighter Anniversary.[1] However, Capcom USA told them if they didn't make it a numbering title, it wouldn't attract North American fans. Due to this change, Daigo Ikeno was tasked to make new characters within the limited time frame after the title was decided.[2]
Concerning the installment's themes, Street Fighter IV is the series' official transition into 3D outside of Street Fighter EX; the use of ink and brushwash visuals are likely used to communicate that though the series may go into 3D, Street Fighter as a 2D styled game still maintains its 2D origins and spirit. The use of such themes may also be in reference and wordplay of how the games have always displayed literal martial "arts".

The number four is considered a rather inauspicious number within Asia, and without exception to Japanese superstition. Within the Japanese language, its pronunciation shares the word for death, being "shi". Within Japanese astrology and divination, ages of inauspicious numbers are said to relate with trials and trying times, and are also considered years of unfortunate and ominous occurrences.
Regarding the ink and paint like visuals that are used to display ki and energy, it is noteworthy that within gameplay that black and white ink, as well as white backdrops for Ultra Combos are portrayed actively. This may be used to represent the concepts of yin and yang, two crucial principles of Taoist philosophy that also bear large influence into Asian martial arts; among such natural duality within the world of martial arts are that of hard and soft, and external and internal aspects. Into greater detail, yin and yang also correspond to evil and good, destruction and creation, and darkness and light respectively; it should be noted that attacks that bear black ink relate to yin and more brutal measures, including Focus Attacks and certain Ultra and Super Combo attacks. Within Ultra Combos that make use of white and black backdrops, these attacks bear more grim meaning: within Buddhist cosmology, the dwelling of Enma, the Judge of the Dead, is said to behold a list bearing the names of all who live in the current world. Upon the time of one's passing, Enma is said to mark off that person's name off of that list, and thus that individual is subject to their demise. The use of such backdrops may hence relate to such symbolic theming, representative of inching towards the border of mortality and "marking" out one's life. Notably, Ultra and Super Combo victory screens by Akuma, Evil Ryu (for his Super Combo only) and Oni bear gray and black visuals in comparison to the bright fiery orange standard to everyone in the series.

Super Street Fighter IV: Arcade Edition and Ultra Street Fighter IV are the only installments in the series where the characters who appeared in those games didn't get a rival cutscene.
References
[
]
↑ Super Street Fighter IV Official Complete Works"