The Sun Dive (サンダイブ, San Daibu) is one of Ingrid's special attacks in Capcom Fighting Evolution and Street Fighter Alpha 3 MAX.
Description
Edit
Executed by performing a quarter-circle backward motion and pressing kick while in mid-air, Ingrid does a ballerina-like spinkick in the air, while landing very slowly, akin to the Tatsumaki.
This move is best used to stall in the air and attack the opponent quicker. It also has some limited use as an anti-air.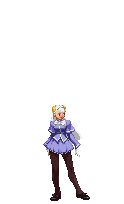 Community content is available under
CC-BY-SA
unless otherwise noted.