Hi, I'm an admin for the Street Fighter Wiki community. Welcome and thank you for your edit to Ken Masters! If you need help getting started, check out our help pages or contact me or another admin here. For general help, you could also stop by Community Central to explore the forums and blogs.
Please leave me a message if I can help with anything. Enjoy your time at Street Fighter Wiki!
Szakigeri (talk) 08:27, November 14, 2018 (UTC)
Please use correct grammer and punctuation whenever you edit please. Faliure to do so and your edits may be reverted. The QLord (talk) 04:49, November 15, 2018 (UTC)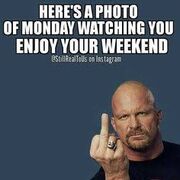 Community content is available under
CC-BY-SA
unless otherwise noted.